Description
Crizal Prevencia provides the best vision.
Block out the bad light and let in the good
Crizal Prevencia is the first clear lens to prevent long-term damages for your eyes by selectively filtering harmful UV and blue light. Ask our eyelensathome optician for details.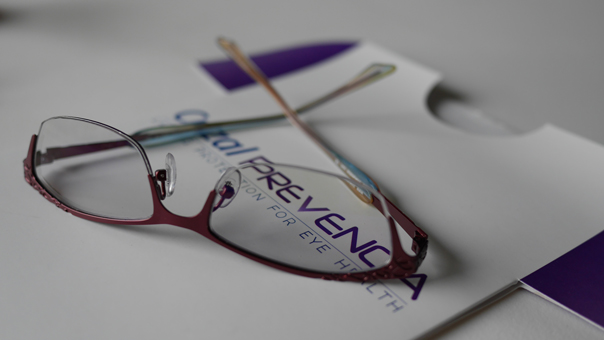 Maximizes the benefits of light, while reducing the risks.
UV light from the sun can cause cataracts, while blue light can cause AMD. By choosing Crizal Prevencia, you are protecting your eyes on a daily basis and maintaining your long term eye health.At the same time, it lets in the good light that regulates sleep and mood, and boosts brain activity.
CRIZAL® PREVENCIA FEATURES
Our advanced technology provides the most effective UV protection possible, and filters out harmful blue-violet light.
Look out for the Essilor Sun Protection Factor (E-SPF*) to be sure your eyes are protected.
This anti-reflection lens gives you the best vision in all light conditions, and is resistant to smudges, scratches, dust and water.
BENEFITS OF TURQUOISE BLUE LIGHT
Blue light is made up of two parts – the turquoise part has many health benefits.
Blue-Turquoise light can be beneficial to our health. It regulates the circadian rhythm (our internal 'body clock'), which controls our sleep-wake cycle. So it is essential to a restful night's sleep. It can also boost brain activity, improving memory, mood, alertness and mental performance.
HARMFUL BLUE VIOLET LIGHT
As with UV rays, overexposure to blue-violet light can be harmful to the eyes. 
It can damage the retina, and potentially increase the risk of age-related macular degeneration (AMD), cataracts and photokeratitis (sunburned cornea) – which can lead to temporary blindness.
THINK LENSES FIRST
Once you have your prescription, your optician will be able to advise you on a range of lens types to suit your lifestyle and protect your eyes. With the right lens, you'll benefit from crystal clear, sharp and comfortable vision, the right look, optimized performance in sports and safer driving at night time.
INVISIBLE BENEFITS
Before you spend too much of your budget on frames, talk to your optician about lenses. There are many different types available, as well as many lens treatments that can benefit your eyes. Your optician will work with to choose the right lenses for your vision, lifestyle and taste. 
More Information: click Here
More videos: Click here