Description
Alpha Premium Free-form Personalized Progressive Lens
The Alpha Premium Freeform uses IOT Digital Ray-Path. This is the one of the most advanced technology used to make digital lenses.The important difference appears when calculating the back surface. Instead of using a pure geometrical method, Digital Ray-Path® technology is based on an advanced three-dimensional calculation model that takes into account the real position of the lens and the natural movements of the human eye. The result of this innovative calculation method is a progressive lens that is personalized and provides better vision in all zones of the lens.
Better vision on every point of the lens.
Lenses calculated with this technology method provide a new visual experience no matter the prescription or frame selected. Digital Ray-Path® is based on the realistic simulation of the optical behaviour of the lens when it's placed in front of the wearer's eye. This simulation computes the oblique aberrations that have a negative impact on the lens visual performance. Oblique aberrations are reduced in every point of the lens, taking into account the rotation of the eye and the real position of the lens. As a result, Digital RayPath® creates a unique lens for each wearer that provides better vision in every zone of the lens.
Benefits
 Improved vision in distance, intermediate and near zones
 Larger, clearer visual fields
 High Performance for high prescriptions & also for sport frames
 Oblique Aberrations Minimization
 Totally customized lens
 Material & Base flexibility
 Optimum Inset
 Frame flexibility
Premium Progressive Lenses
Premium progressive lenses are often referred to as "free-form design" or "wave-front technology." Premium progressive lenses provide a much wider, distortion-free reading area. Vision is often clearer, as these lenses are usually 100 percent digitally surfaced or ground. These lenses are computer designed with small changes to allow both eye to work together. They often incorporate the fact that you have a dominant eye. This customizes the prescription for you as well as the frame you desire. Instead of compacting a lens design, as with a short corridor progressive, the lens is totally customized so that all ranges of power fit nicely into any frame. As expected, these lenses are more expensive than standard or entry level progressive lenses. These lenses range from $600-800.
Benefits – Premium progressive lenses are custom designs to fit both your chosen eyeglass frame, your prescription and your own eye anatomy. They are generally much easier to adapt to and have much less "swim," effect or feeling dizzy with head movements. Sometimes, these lenses feel like not wearing a multifocal lens at all.
Disadvantages – Premium progressive lenses tend to cost more than regular progressive lenses. Even with vision plans, the co-pays tend to be much higher. These lenses must be purchased through a doctor's office that has the addition technology to take digital measurements required to manufacture these lenses.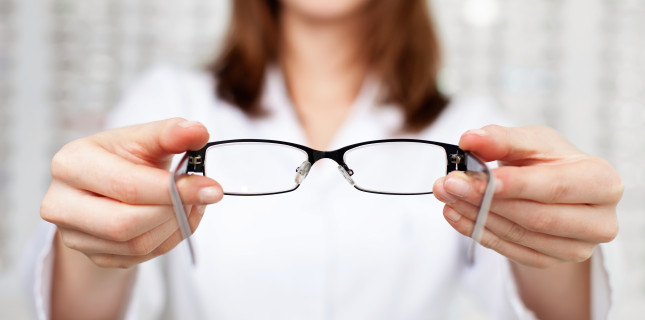 The Advantages of Premium Progressive Lenses
Premium progressive lenses are very convenient for those who need varying levels of assistance in seeing both near and far. Premium progressive lenses can be produced to compensate for an individual's head and eye movements. They can be designed with the visual ergonomics of the particular wearer in mind, and they offer the ultimate in convenience to eyeglass wearers. Naturally, this type of eyeglass lens is higher in price. However, it is 100% customizable and allows for clear, distortion-free vision. Premium progressive lenses feature new technologies in eyeglass design, and they offer users many advantages.
The advantages of premium progressive lenses include increased lens power and avoidance of the typical discontinuities or image jumps caused by typical bifocals or trifocals. Progressive lenses don't have the visible segments that make it clear to onlookers that the eyeglass wearer is in fact using bifocals. As many people associate bifocals with old age, progressive lenses tend to lend a more youthful feel to bifocal or trifocal eyeglasses. Progressive lenses take advantage of the optimization principle to provide progressively increasing power between the low power region and high power region of the lens. Optical aberrations are minimized in the design and functioning of premium progressive lenses.
Although premium progressive lenses require a larger investment from the eyeglass wearer, they may come with extended warranties that ensure that they will provide visual assistance well into the future. While offering their own unique advantages, they also feature many of the options of traditional lenses, such as a variety of different anti-scratch or anti-reflective coatings that can improve their durability and the quality of the wearer's vision. Premium progressive lenses are available in many custom designs that satisfy the needs and desires of any patient. Young and old patients alike can rely on premium progressive lenses for the best possible vision.